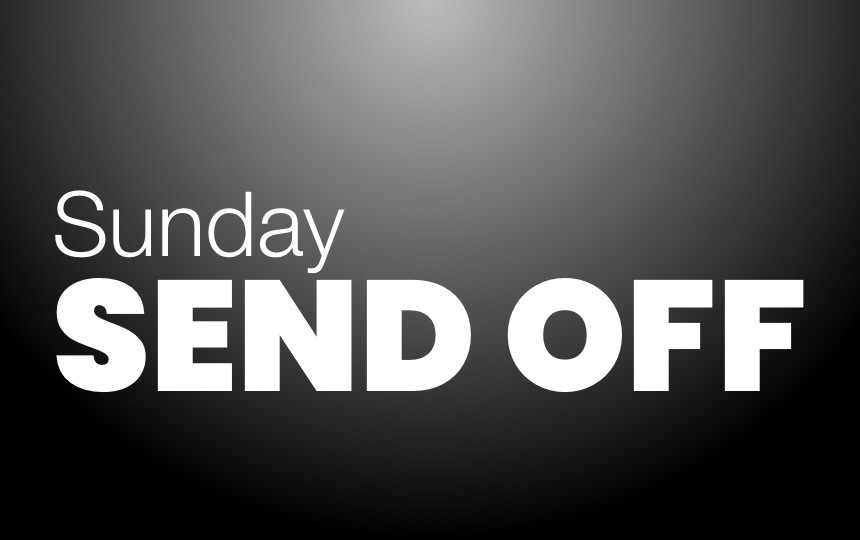 Wednesday, Sept. 1, 2021 from 6:00 p.m. to 7:00 p.m. OPEN HOUSE AT TAS Students and Parents come meet your child's teacher and see their classroom. FOOD, GAMES and FUN start at 5:30 p.m. until 7:30 p.m. 7-8th grade parents and students - meeting at 5:45 p.m. in the cafeteria 9-12 grade parents and students - meeting at 5:45 p.m. in auditorium


TAS Job Opportunities - Full time Pupil Accountant/Data Manager Location: Tahquamenon Area Schools Closing Date: 09/30/2021 District: Tahquamenon - website Tahquamenon Area Schools JOB DESCRIPTION Title: Pupil Accountant/Data Manager Qualifications: Bachelor's Degree in Management Information Systems or related field, and/or extensive experience in PowerSchool. Michigan School Business Officials' (MSBO) Certificate as Educational Data Specialist and/or Pupil Accounting Specialist obtained within three years. Experience implementing, using, and leading database technologies and Student Information Systems to complete state reporting requirements, particularly in a public school district. Experience in accounting, budgeting, and the ability to maintain computerized accounting records. Demonstrated experience in successful project management. Excellence in communication skills, written and verbal, with demonstrated attention to detail. Advanced computer and analytical skills using Microsoft Office, Google Drive, etc. Flexible work hours to accommodate state reporting deadlines. Maintain respect for confidential information at all times. Ability to work independently, collaborate with others, and make decisions in accordance with policies and regulations. High moral character and excellent attendance record. Excellent public relations/customer service skills, pleasant personality and courteous manner. Ability to multitask and complete tasks with frequent interruption. Reports to: Superintendent Job Goals: To collect, maintain, monitor, and submit district student and staff data that is utilized in reporting requirements for the Michigan Department of Education (MDE), and the state and federal governments. Duties and Responsibilities: Provide centralized registry services for the district, including, but not limited to, student entry, exit, and record requests. Supervise and maintain database systems as related to PowerSchool, Michigan Data Hub, and others . Develop and maintain expertise in state reporting requirements for students, staff, and administration. Manage and submit all state reporting accurately and punctually. Request and resolve issues with Student Unique Identification Codes (UIC). Provide PowerSchool support for all district staff (scheduling, grades, reports, records, transcripts, etc.). Collect and report data as related to instructional and assessment strategies. Upload student and staff rosters for district-wide assessments and other activities. Perform other Duties as assigned. The information in this job description is for compliance with the American with Disabilities Act (A.D.A.) and is not an exhaustive list of the duties performed for this position. Additional duties are performed by the individuals who currently hold this position and additional duties may be assigned. Duration: Minimum 210 days, 7-8 hours daily, flexible as needed to comply with state and district deadlines Benefits: $35,000 – $45,000, depending on experience/skills Retirement, health benefits

Athletic Coaches needed: Varsity Baseball CoachJobID: 2447 7/8 Cross Country Coach 7/8 Girls Track Coach Apply on line at taschools.org under 'Employment Opportunities' or Contact Kenn Depew at 293-3226 ext. 1118 or
kdpew@taschools.org
.

Teaching Position at T.A.S. Early Childhood Special Education Teacher/Resource Room Apply Online
https://www.applitrack.com/eup/OnlineApp/JobPostings/View.asp?AppliTrackJobId=2469
Category: Teaching/Special Education Date Posted: 8/23/2021 Location: Tahquamenon Area Schools Date of Availability: ASAP Date Closing: 09/03/2021 Early Childhood Special Education Teacher/Resource Room REPORTS TO: Special Education Coordinator/Building Principal DISTRICT DESCRIPTION: Tahquamenon Area Schools have approximately 550 students and is located within the Eastern Upper Peninsula's Intermediate School District. The district encompasses approximately 1500 square miles. Approximately 65.7% of our students are economically disadvantaged. Currently, 15% of our students qualify for Special Education Services. The ethnicity within the district is Caucasian (73.68%), American Indian (20.3%), Mixed Race (2.26%), African American (1.88%), Hispanic/Latino (1.5%), and Pacific Islander (.38%). MAJOR DUTIES AND RESPONSIBILITIES: Collaborate with students, parents and other members of staff to develop IEP and participate in evaluation process Implement an instructional, therapeutic or skill development program for assigned students and show written evidence of preparation as required Plan and use appropriate instructional and learning strategies, activities, material, and equipment that reflect understanding of the leaning styles and needs of students assigned Work cooperatively with classroom teachers to modify regular curricula as needed and assist special education student in regular classes with assignments Present subject matter according to guidelines established by IEP Employ a variety of instructional techniques and media to meet the needs and capabilities of each student assigned Plan and supervise assignments for teacher aide(s) and volunteer(s) Use technology in teaching/learning process STUDENT GROWTH AND DEVELPMENT: Conduct ongoing assessments of student achievement through formal and informal testing Be a positive role model for students; support mission of school district CLASSROOM MANAGEMENT AND ORGANIZATION: Create classroom environment conducive to learning and appropriate for the physical, social and emotion development of students Manage student behavior and administer discipline. This includes intervening in crisis situations and physically restraining students as necessary according to IEP. Consult with classroom teachers regarding management of student behavior according to IEP Consult district and outside resource people regarding education, social, medical, and personal needs of students Take all necessary and reasonable precautions to protect students, equipment, materials, and facilities Assist in selection of books, equipment and other instructional materials as required COMMUNICATIONS:? Establish and maintain open communication by conducting conferences with parents, students, principals, and teachers Maintain a professional relationship with colleagues, students, parents, and community members Use effective communication skills to present information accurately and clearly OTHER: Participate in staff development activities to improve job-related skills Keep informed of and comply with federal, state, district, and school regulations and policies for special education teachers Compile, maintain, and file all physical and computerized reports, records, and other documents required Attend and participate in faculty meetings and serve on staff committees as required Maintain confidentiality Other duties as assigned SUPERVISORY RESPOONSIBILITES: Supervise assigned special education paraprofessional WORKING CONDITIONS: Mental & Physical Demands/Environmental Factors Maintain emotional control under stress Frequent standing, stooping, bending, kneeling, pushing, and pulling Move small stacks of textbooks, media equipment, desks, and other classroom or adaptive equipment May be required to lift and position students with physical disabilities; control behavior through physical restraint, assist non-ambulatory students Exposure to biological hazards REQUIRED QUALIFICATIONS: Endorsement in both early childhood and special education A major or minor in early childhood and a special education endorsement with full approval from the Michigan Department of Education An endorsement with a designation of ZS or ZA Bachelor's Degree or higher in education Valid Michigan Teaching Certificate (Special Education) Valid state licensing to meet Highly Qualified requirements Applicants should: Send cover letter and resume to: Brooke Neeb 700 Newberry Ave. Newberry, MI 49868 or
bneeb@taschools.org
. Phone number for questions: 906-293-3226 ext. 1117



Please click here for the Sunday Send Off. This will come out everyone Sunday staring now through the school year.
https://www.smore.com/s4x82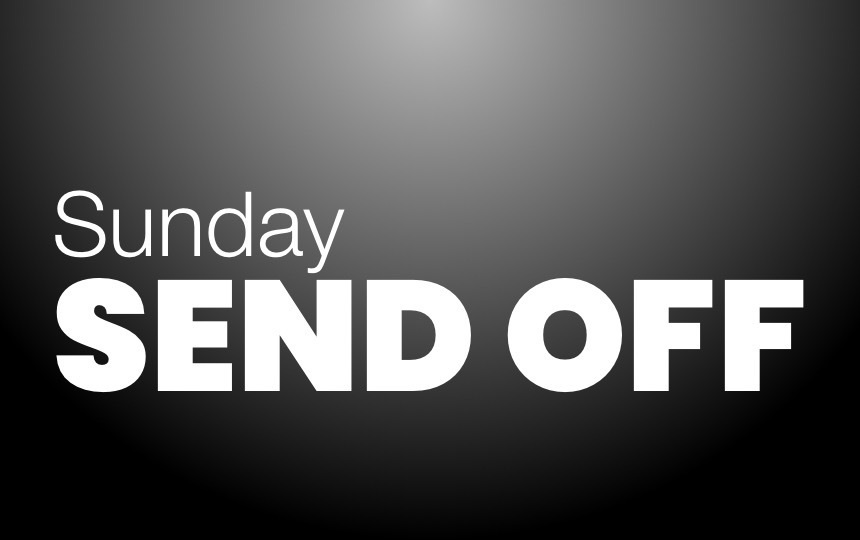 Summer school ending for grades 3-6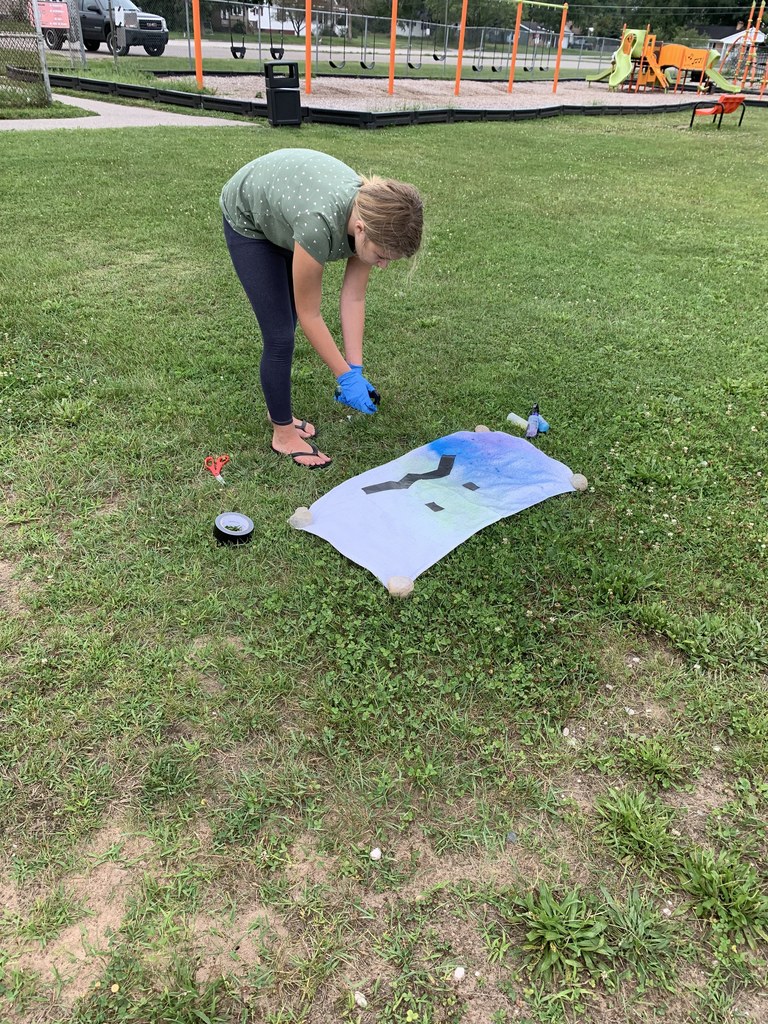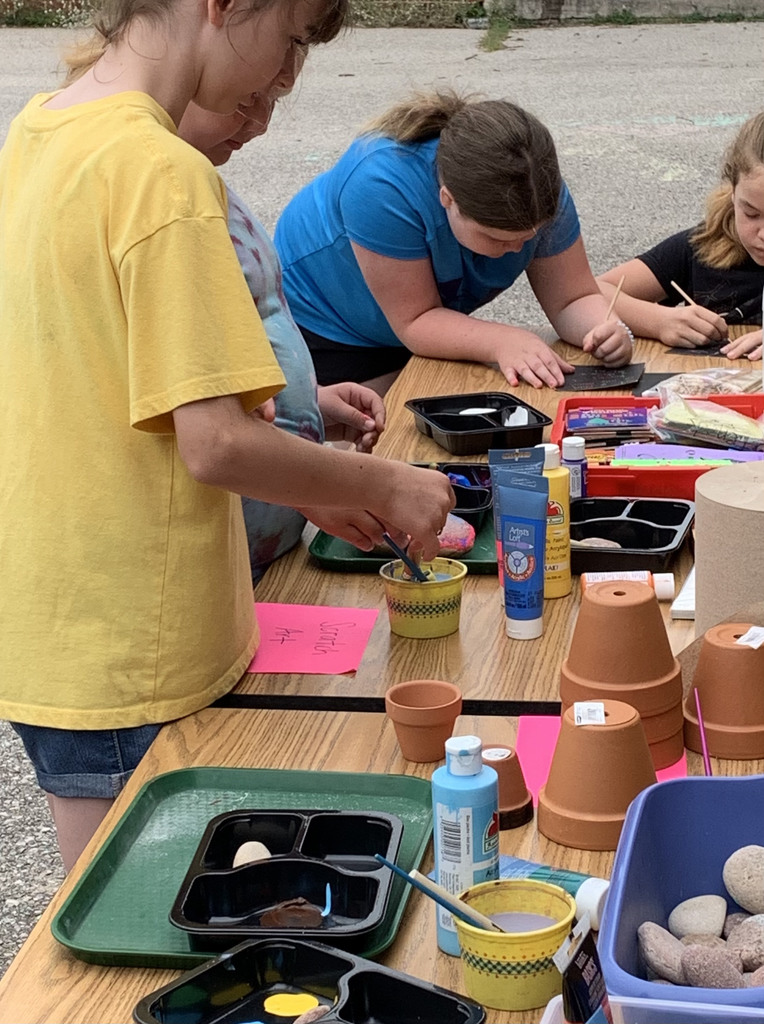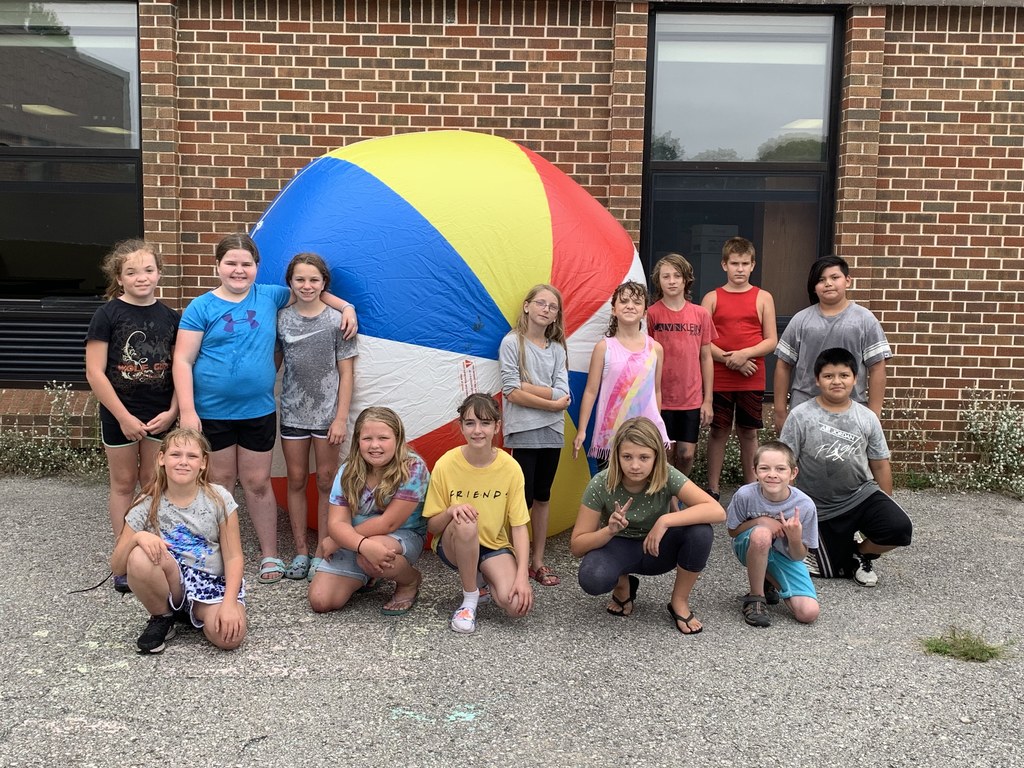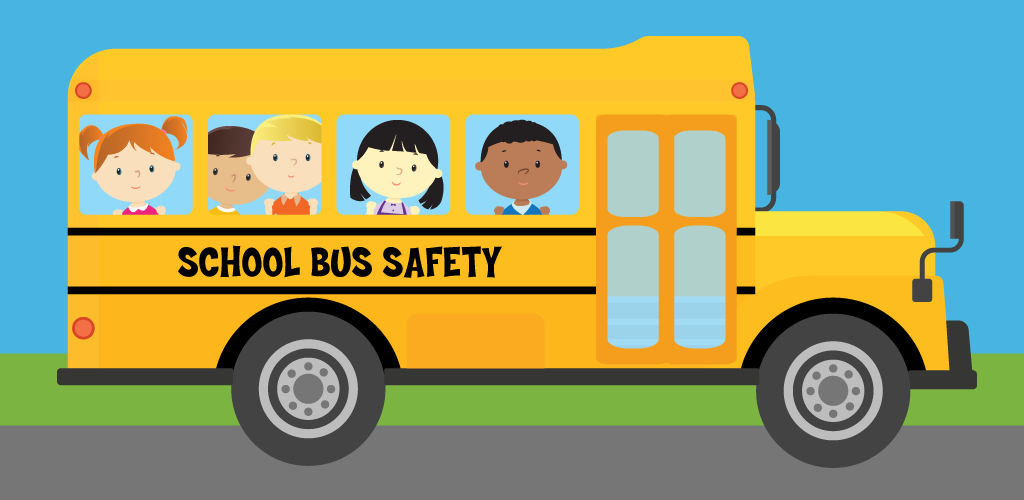 Happy August! In just a few short weeks it will be time to return to school and I am beyond excited to learn and grow with all of you this year. Here are a few important updates for the start of the school year. August 18: Homeroom Teacher assignments will be available to you through Parent Portal. If you cannot remember your log in or password you will be able to come in and get it on Registration Day! August 19: School Year Registration Day - 9:00 a.m. - 6:00 p.m. Where: School Cafeteria Who: New and Returning Students Why: - Update Student Info. - School Pictures (Lakeshore Photography) - Vision/Hearing Screening (kindergartners) September 1: Open House - 6:00-7:00 p.m. K-6 Meet Teachers in Classrooms September 7: First Day of School 8:15 a.m. – 3:04 p.m. Enjoy the last few weeks of summer. We are SO excited to see everyone back in the building.

T.A.S. Tribal Families, Please read about this opportunity.


New start to school: The change in time is due to the sharing of Career and Technology Education programming with Engadine. Students will be coming to TAS for programming as will TAS students will be going to Engadine for their programming. The district planned for parents that need to drop off their children prior to the official 8:15 a.m. start time. As the district has done pre-COVID, breakfast will be offered in the cafeteria and students will be allowed to enter the school at 7:50 a.m. The district understands that this is a change and as stated above is planning on opening the building prior to 8:00 a.m. More specifc informaiton will be coming out shortly. Thank you for your understanding and cooperation.

Grades 7 and 8 Supply List Middle School ELA Supply List(Burton): Pencils Red and Blue Pen Highlighter 1 composition notebook (For Daily Writing) 1 Spiral Notebook (For Taking Notes) 1 Binder 7th grade Math Supply List (George): Notebook (just for math) Pencils for everyday Expo markers Calculator Middle School Science Supply List (Frank): Notebook Writing utensil 8th Grade Math Supply List (Frank): Notebook Writing utensil Middle School Social Studies Supply List: Notebook Folder Writing Utensil (other items may be added by the new teacher) Colored pencils 3 different colored highlighters
2021-2022 School Year Registration Day Thursday, August 19, 2021 9:00 a.m. - 6:00 p.m. Where: School Cafeteria Who: New and Returning Students Why: - Update Student Info. - School Pictures (Lakeshore Photography) - Vision/Hearing Screening (kindergartners) - Scheduling (7-12 graders) No appointment necessary Other Agencies available : Sault Tribe Youth Education ~CAMP ~ Big Brothers/Sisters ---------------------------------------------------------- Open House Wednesday, September 1, 2021 6:00-7:00 p.m. 5:45 p.m. – 7 th & 8 th Informational Meeting in Cafeteria – 9th-12th Informational Meeting in Auditorium 6:00-7:00 p.m. – K-6 Meet Teachers in Classrooms – 7 th-12th Meet Teachers/Walk thru Class Schedules Pizza ~ Beverages ~ Games ------------------------------------------------------------ First Day of School ~ Tuesday September 7, 2021 8:15 a.m. – 3:04 p.m.

K-2 summer school event yummies.