Seior Spotlight - Class of 2021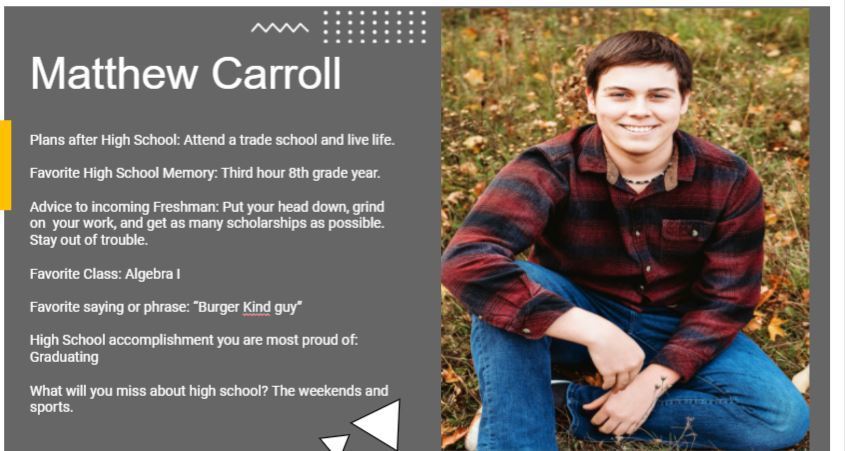 Senior Spotlight - Class of 2021

Senior Spotlight - Class of 2021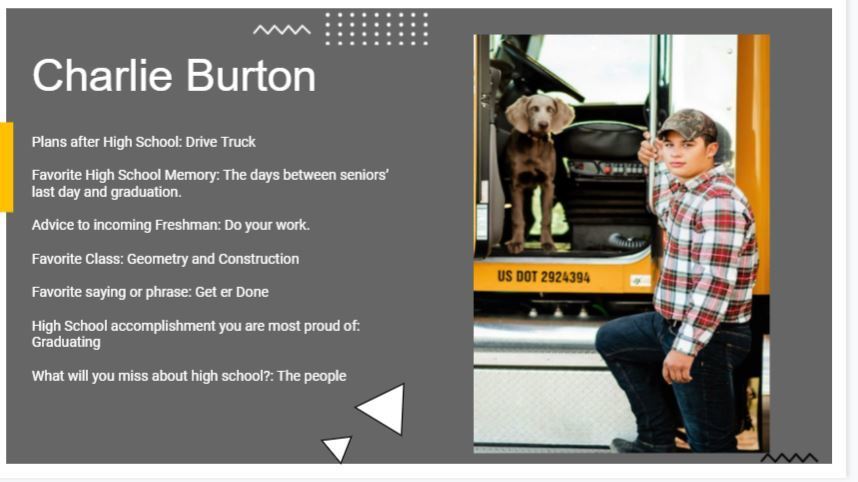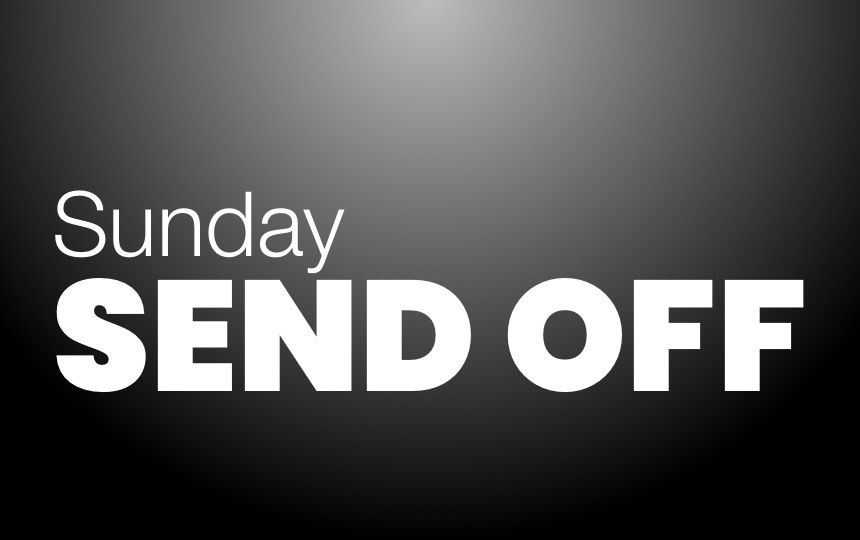 Due to a medical emergency in the K-6 end of the building today, students and staff were asked to stay in their rooms to provide privacy and a clear path for EMT personnel. Class has resumed as usual at this time.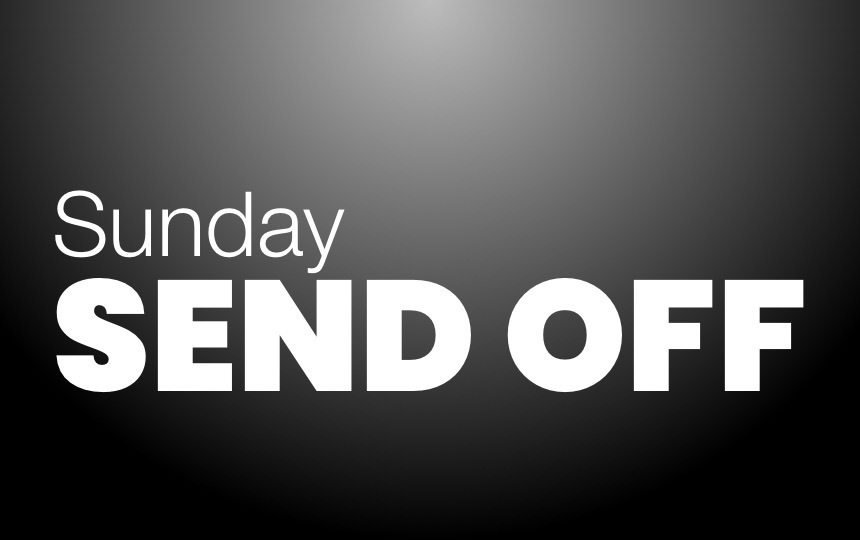 Attention HS Band Families!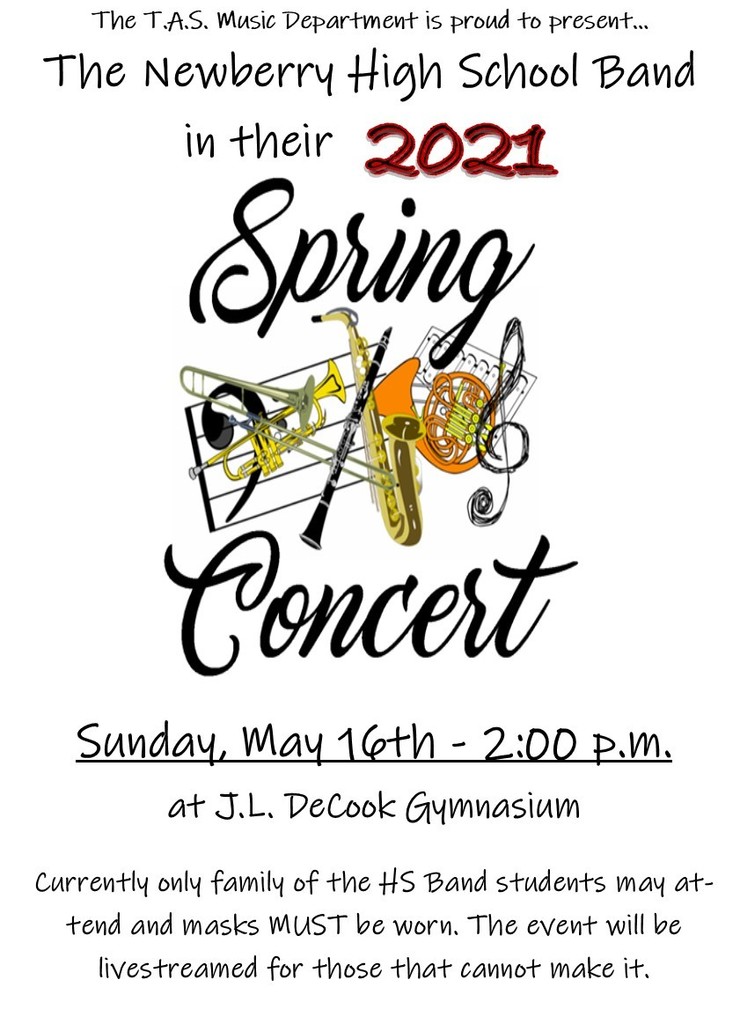 We currently have openings remaining for elementary students to attend summer school. Summer school will focus on essential math and reading skills. Sessions are three weeks long and are held from Monday - Thursday, 9am-12pm. Session 1: June 14 - July 1 Session 2: July 12 - July 29. If you are interested in signing your child up for one or both sessions of summer school, please contact the elementary office at 906-293-3226 Ext 1112 by Monday, May 10th at noon. Availability is limited, and spaces will be filled on a first come, first served basis.

7-12 Science Teacher Category: Teaching/Teaching - General Date Posted: 5/5/2021 Location: Tahquamenon Area Schools Date of Availability: Fall 2021 Date Closing: 05/15/2021 Teaching Options - Biology, Physical Science, Environmental Science, Anatomy, Chemistry REPORTS TO: Building Principal JOB FUNCTION: The teacher shall serve as the educational leader in his/her classroom. DISTRICT DESCRIPTION: Tahquamenon Area Schools have approximately 600 students and is located within the Eastern Upper Peninsula's Intermediate School District. The district encompasses approximately 1500 square miles. Approximately 65.7% of our students are economically disadvantaged. Currently, 15% of our students qualify for Special Education Services. The ethnicity within the district is Caucasian (87%), American Indian (9.7%), and African American (1.3%). DUTIES AND RESPONSIBILITIES: Plan, prepare and deliver lesson plans and instructional materials that facilitate active learning. Develop schemes of work, lesson plans and tests that are in accordance with the district provided curriculum. Instruct and monitor students in the use of learning materials and equipment. Use relevant technology to support and differentiate instruction. Establish a classroom structure that values positive relationships through intentional implementation of the district curriculum. Support non-academic needs, through the student support network district system, of all students in order to remove barriers that interfere with academic success. Provide appropriate/timely feedback on work. Encourage and monitor the progress of individual students and use information to adjust teaching strategies. Maintain accurate and complete records of students' progress and development. Update all necessary records accurately and completely as required by laws, district policies and school regulations. Prepare required reports on students and activities. Participate in department, school, district and parent meetings. Communicate necessary information regularly to students, colleagues and parents regarding student progress and student needs using the Communications Protocol. Establish and communicate clear objectives for all learning activities. Prepare classroom for class activities. Provide a variety of learning materials and resources for use in educational activities. Observe and evaluate student's performance and development. Assign and grade class work, homework, tests and assignments. ADDITIONAL QUALIFICATIONS: As a Blueprint district, we are seeking a teacher that is committed to leading the systemic reconfiguration of the district at the classroom level, while sustaining the organization's sense of urgency in realizing dramatic improvement in student and teacher performance in a short amount of time. Qualified candidates should skillfully demonstrate the following competencies: • the ability to prioritize student-learning needs over the customs, routines, and established relationships that can stand in the way of necessary change; • the strong desire to achieve outstanding results in a short amount of time; • the ability to motivate students and influence their behavior; • the skill and willingness to leverage the student support network to ensure that students' social, emotional, nutritional, and health needs are addressed; • the ability to collaboratively create and execute clear, logical instructional plans that produce strong results in student learning; • the commitment to coordinate instruction within and across grade levels. REQUIRED PROFESSIONAL QUALIFICATIONS: - Bachelor's Degree or higher in Education - Valid Michigan Teaching Certificate (Integrated Science preferred) - Valid state licensing to meet Highly Qualified requirements Preferred: Previous classroom teaching experience in a comparable district. Applicants should : Send cover letter and resume to Stacy Price, 700 Newberry Ave., Newberry, MI 49868 or to
sprice@taschools.org
. Phone number for questions is 906-293-3226 ext. 1102.

Youth Advisory Council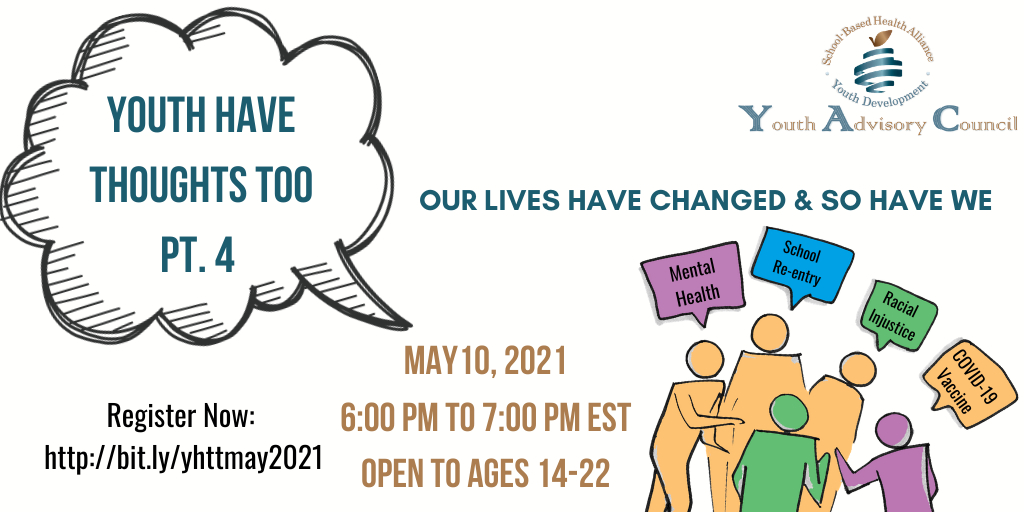 The following is the May Wacky Wednesday schedule: May 5: GUM DAY — Bring your favorite flavor and when the teacher says it's ok – chew away! May 12: HAT DAY — What's your favorite hat? ...fedora, cowboy, baseball, or chook? May 19: FLUFFY ANIMAL DAY or PERFECTLY SIZED PILLOW— Bring your favorite stuffed animal friend to learn along with you. Some teachers may have a special place for animals to be during the day. Another new option is a small pillow to use while you work. May 26: PAJAMA DAY — Comfy and cozy for the day! Stay in those pjs all day long.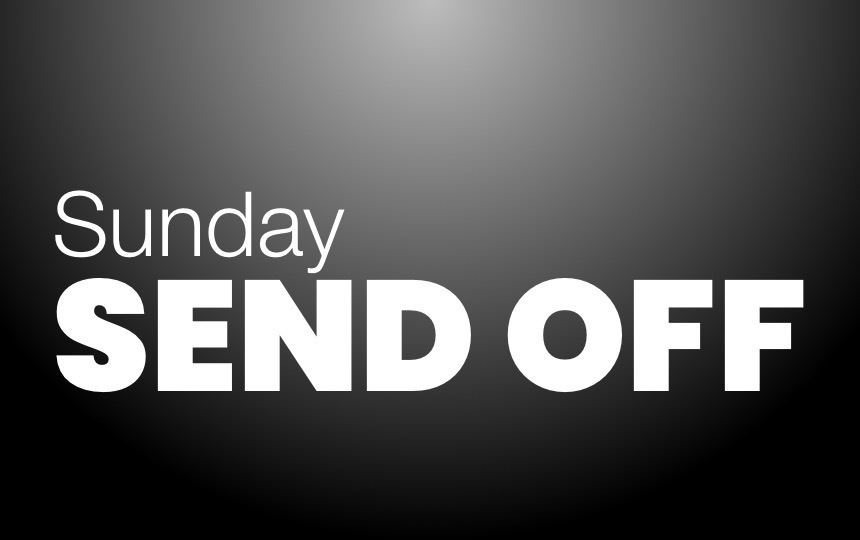 Tonight, Tuesday, April 27, 2021 the TAS School Board of Education voted to continue athletics. Instruction for grades 7-12 moved to remote learning on Monday, April 25 until Monday, May 10, 2021 after several positive cases developed in the district.

Both Kindergarten classes are remote also until May 10, 2021. Instruction for both classes will start on Tuesday, April 27, 2021. Parents should have received a letter. If you have questions please contact Mrs. Sarah Pleiman at 293-3226 ext. 1112 between 7:45 a.m. and 3:30 p.m, Monday thru Friday. If Kindergarten parents would like the school to provide meals to them please contact Mrs. Jane Freeborn at 293-3226 ext. 1101 by Monday, April 26, 2021 at 12:00 p.m. Delivery will be on Thursdays.

Grades 7-12 will not have to report on-line for Monday, April 26, 2021. This day is to ensure ALL students have the materials they need. Students (grades 7-12) WILL need to report on-line starting Tuesday, April 27, 2021 thru Friday, April 30 and then Monday, May 3 thru Friday, May 7. Grades K-6 are remaining in -person.