Newberry's week in Sports Tuesday 3/9 GBB at Engadine Varsity only 6pm Wrestling at Negaunee 5:30 Wednesday 3/10 BBB at Munising 5:45 THURSDAY 3/11 SCHEDULE CHANGE BASKETBALL TRIPLEHEADER 4:30 GIRLS VARSITY 5:45 BOYS JV 7:00 BOYS VARSITY WRESTLING AT CHEBOYGAN 5:30 SATURDAY 3/13 SCHEDULE CHANGE NO GIRLS GAME DUE TO OUR LACK UP PLAYERS BOYS AT ST. IGNACE 1:45 VARSITY 3:30 JV THIS IS NOT A TYPO. VARSITY WILL BE FIRST THEN JV Saturday 3/13 also at St. Ignace MSBBB 10am start (Middle School gym)



TAS sixth graders Rylie Burton and Alyvia Massey show us their Reading Month spirit. They made matching shirts that say, "A day without reading is like...just kidding, I have no idea!"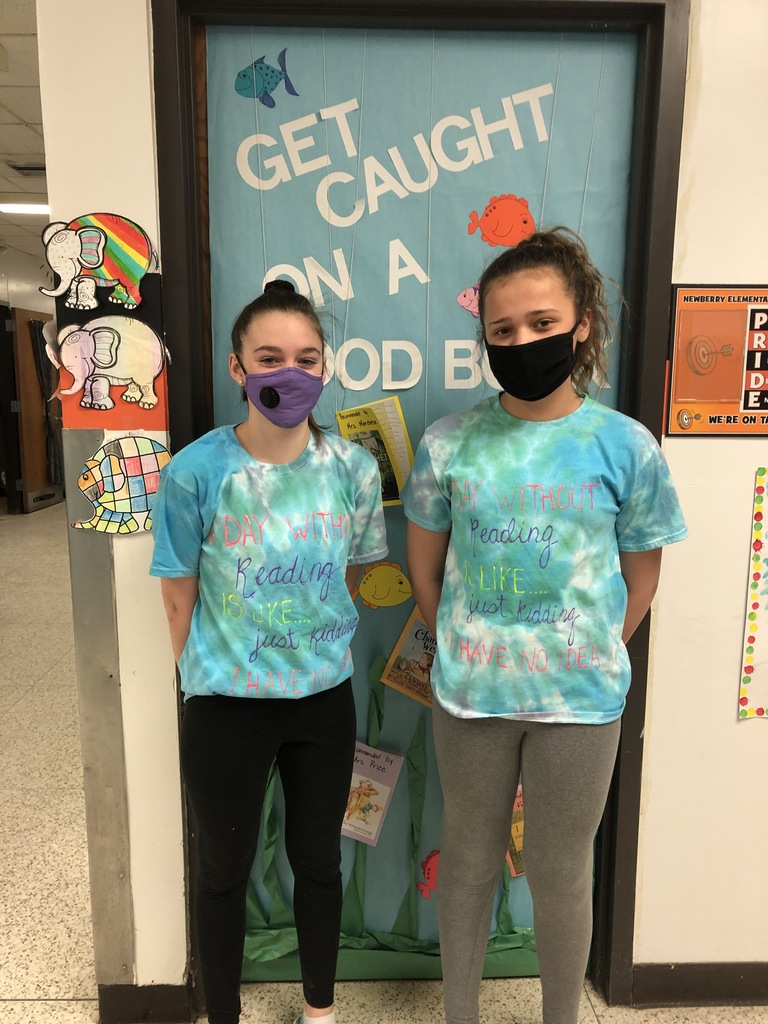 Second grade has joined forces with the wonderful ladies that are associated with 4-H. They are virtually bringing us "Mindfulness and Me" lessons! So far we've had lessons about being present and taking in the moment, filling other people's buckets, and using various breathing techniques to help reset our minds and bodies.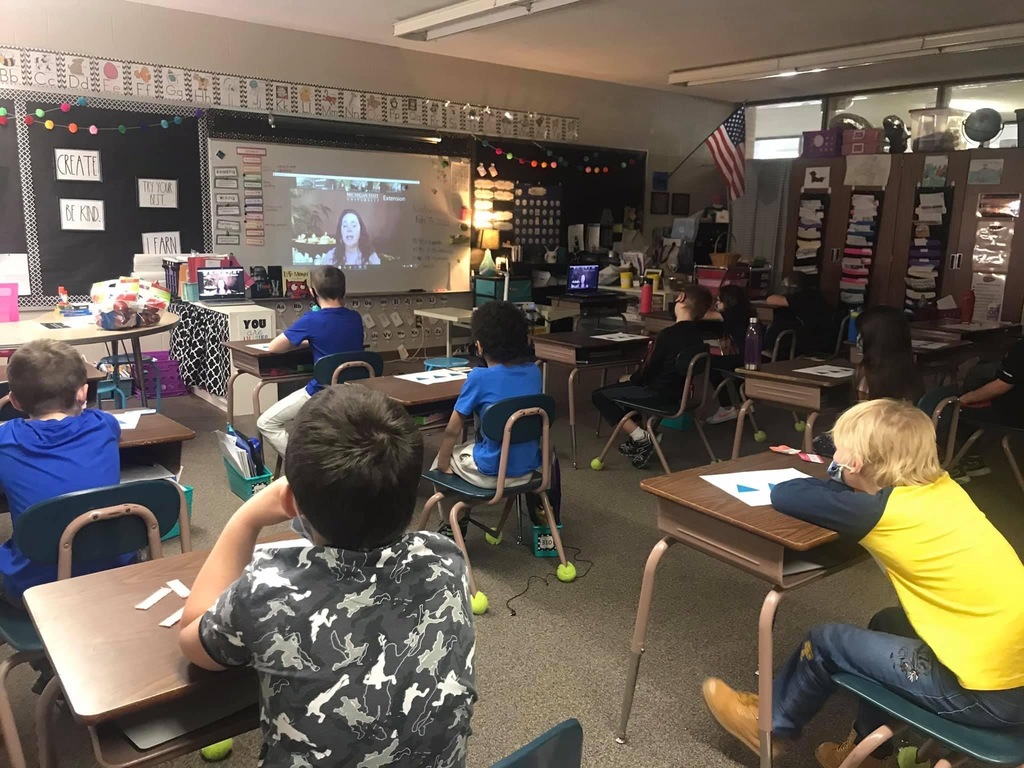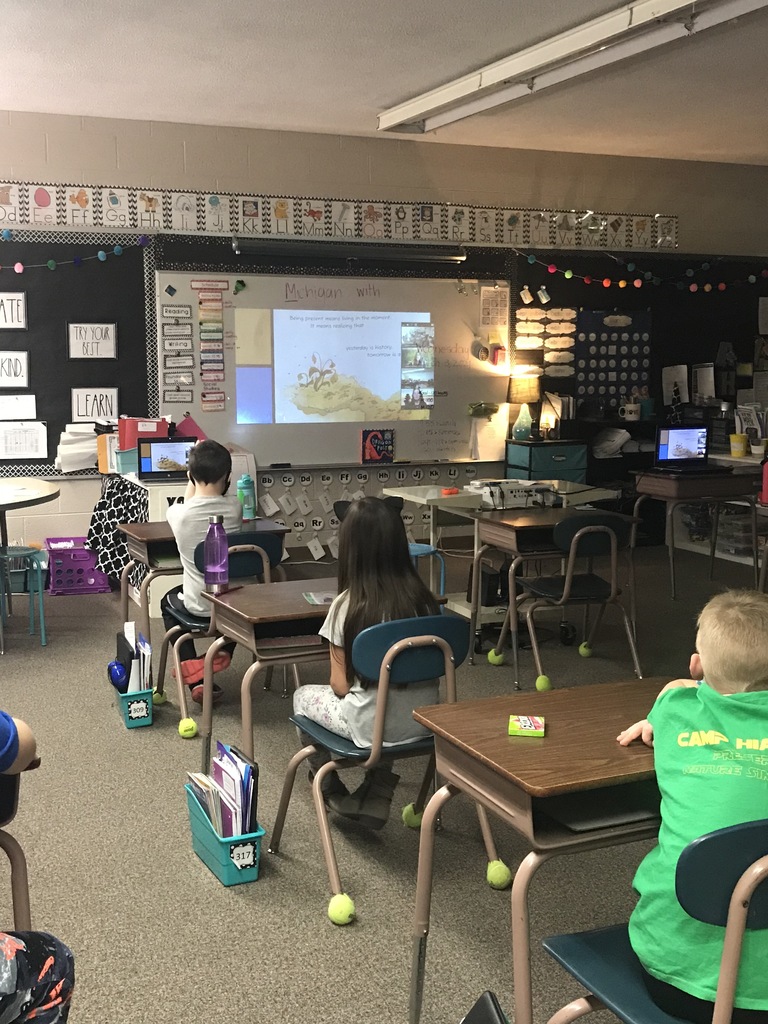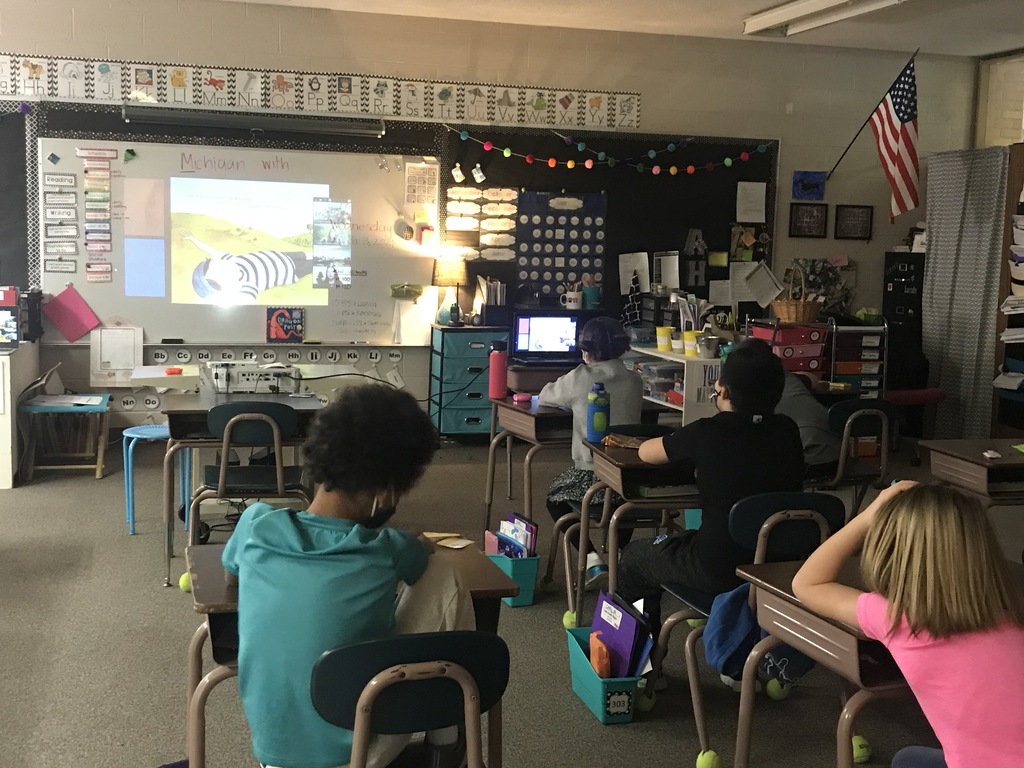 February Regular Board Meeting is on for this evening, Monday, Feb. 15, 2021 at 6:00 p.m. It is virtual due to the MDHSS orders. Here is the zoom link information. Join Zoom Meeting
https://eupschools.zoom.us/j/94194350575
Meeting ID: 941 9435 0575 Dial by your location +1 646 876 9923 US (New York) Meeting ID: 941 9435 0575

Newberry Week in Sports Monday Feb 15 GBB and BBB Girls at 5:45 Boys Follow (Varsity Only) Tuesday Feb 16 GBB Home vs Cedarville Varsity Only 6pm Wednesday Feb 17 Wrestling SAC in St. Ignace 5:30 Thursday Feb 18 GBB at Cheboygan Varsity Only 6:00 Friday Feb 19 BBB Home vs Cheboygan 5:45 sta

TAS will be closed in Monday, February 15,2021 due to staff illnesses.

Sunday Send Off

Students in Mrs. Evans' sixth grade class are seen here working on their elephant as part of the Acceptance lesson with Mrs. Derusha. Students in grades K-6 are learning about accepting things and people as they are.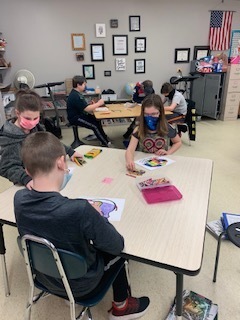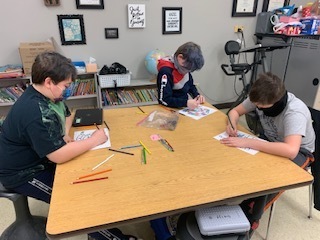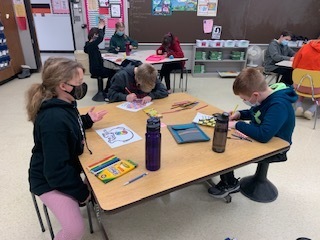 Luce USDA Combo Box Drive Thru. Feb. 18 starting at 11:00 a.m.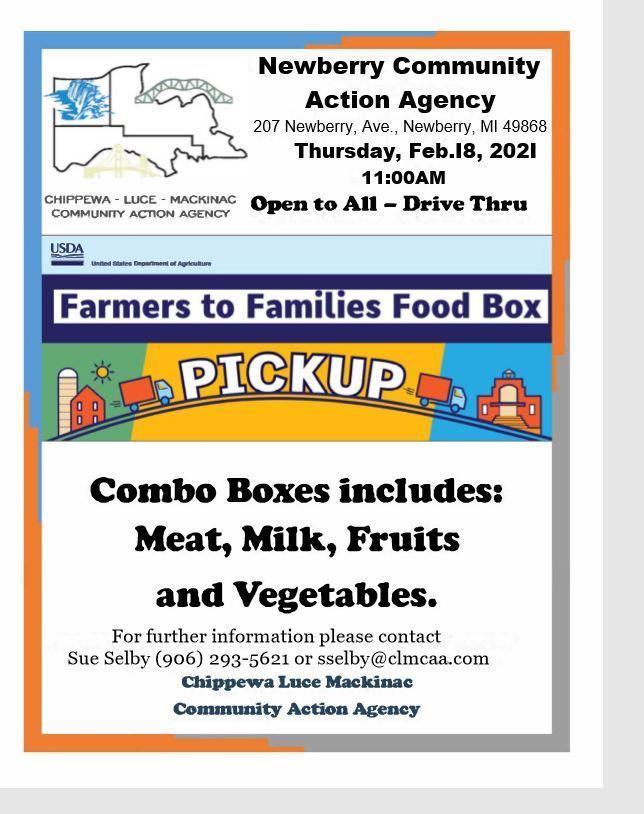 Love is in the air!!!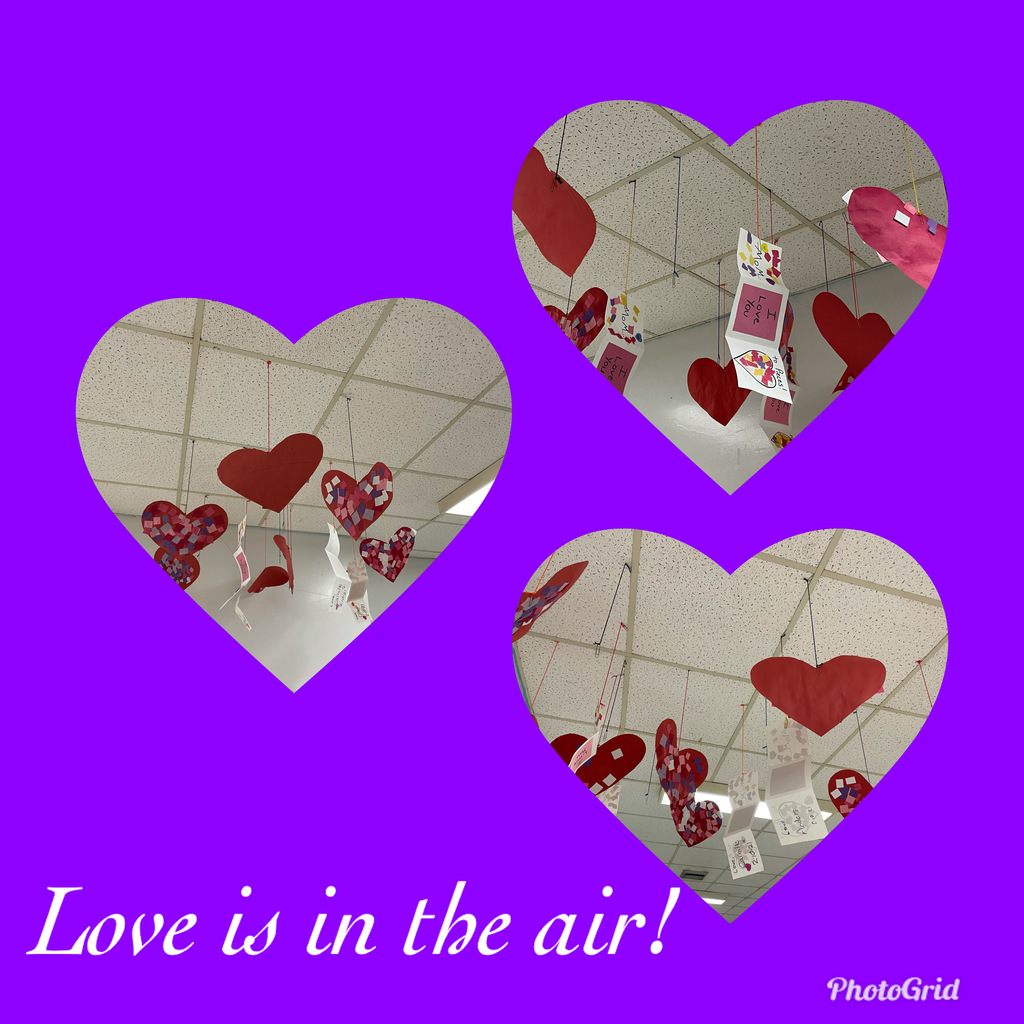 For those that received: Group permission slips for Mrs. Derusha need to be returned by Monday, February 15. This is an extra school day due to the recent closure. Thank you!

Menu changes for Feb. 10-12 Wednesday Chicken cheese quesadilla Rice Veggies Choice of Milk Thursday Hot ham and cheese Tatie tots Veggies Choice of milk Friday Riblet on bun Fruit Choice of milk

TAS will be closed for Tuesdsay, Feb. 9, 2021 as were notified of a positive COVID case. Tomorrow will assist the district and health department to conduct contact tracing.